Main content starts here, tab to start navigating
Located in the Heart of Cape Cod, from the moment you step under the charming, pink-and-white, candy-striped awning and open the cute cupcake-handle door, you are in for a TREAT (literally!).
Little Miss Cupcape offers Cape Cod a whimsical world of cupcake fantasy. Let the sweet smell of our freshly baked cupcakes, cookies, cake pops, cakes whoopie pies, Four Seas Ice Cream and more excite your taste buds for the perfect sweet indulgence. Greeted by 50's inspired cupcake-dressed employees, let your senses wander with our enchanting sights, nostalgic candies, and lively music!
At Little Miss Cupcape we bake from scratch each and every day using only the highest-quality, freshest ingredients available. Our decadents are sure to satisfy your cravings with our original recipes. We leave out the gross preservatives and never used packaged mixes! In addition to our 15 daily decadent cupcake flavors and Create-A-Cupcake Bar, dine in with us and enjoy an adult beverage!
Our bar includes glitter drinks, mermaid water, champagne shots and more!! You are sure to find something to satisfy your sweet tooth at our bakery and delightful party room. Come experience Little Miss Cupcape for yourself. See you soon cupcape!
Our Create-A-Cupcake Bar
Make your dream cupcake come to life with our Create-A-Cupcake Bar! Choose from our yummy selection of fresh cakes
(chocolate & vanilla), creamy frostings (chocolate, vanilla & cream cheese buttercream) and tasty toppings to customize your irresistible indulgence. You Choose, We Create!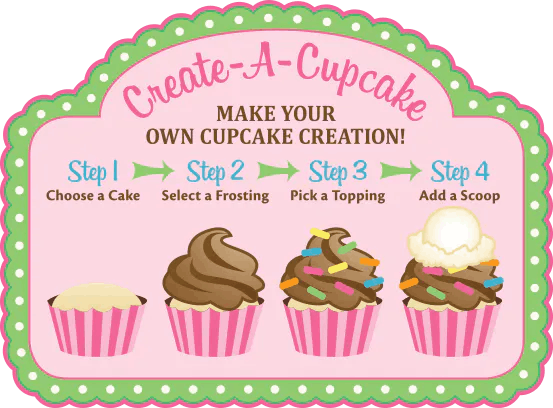 Cocktail Bar
Specialty Cocktails, Beer, Wine And Froze Available At Our Cape Cod Location